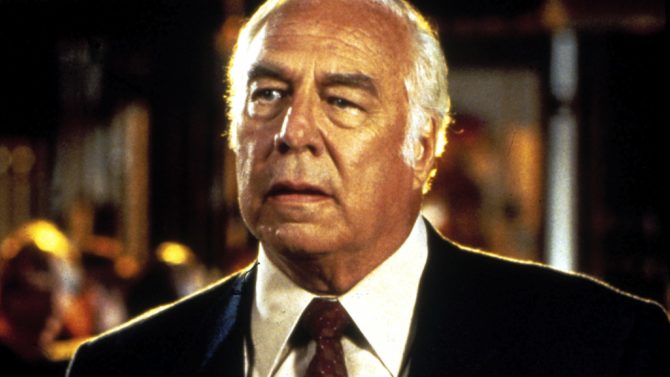 El actor George Kennedy, recordado por formar parte del elenco de The Naked Gun, murió este domingo 28 de febrero, a los 91 años, en Idaho, Estados Unidos.
Kennedy fue reconocido con el Oscar a Mejor actor secundario en 1967 por su trabajo en Cool Hand Luke. Asimismo, se destacó en los años setenta cuando interpretó el papel de Joe Patroni en Airport. 
En los ochenta se le vio actuar en la serie televisiva Dallas, para luego formar parte del elenco de la película "Bolero", junto a Bo Derek y Ana Obregón. Acto seguido, interpretó al capitán Ed Hockens en la saga de The Naked Gun junto a Leslie Nielsen.
La noticia de su fallecimiento la dio a conocer su nieto, el actor Cory Schenkel, a través de su página de Facebook.
Kennedy, quien en 2002 tuvo que ser sometido a varias operaciones, murió seis meses después del fallecimiento de su esposa Joan McCarthy.
"Tengo muchos buenos recuerdos y los disfrutaré el resto de mi vida. Estoy muy triste de que ambos se hayan ido pero también estoy agradecido por la vida, por los recuerdos, y las enseñanzas que ellos compartieron conmigo", escribió Schenkel en la red social.