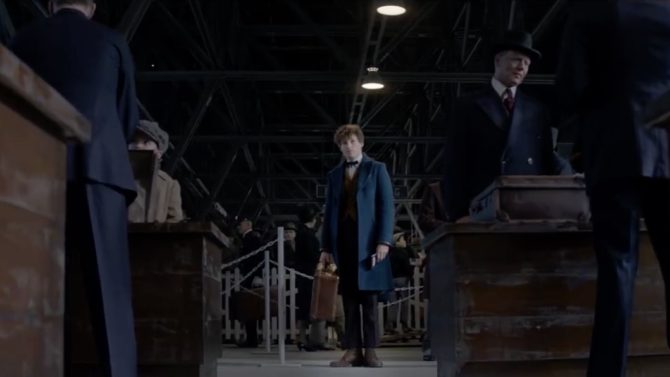 Este sábado fue revelado un nuevo tráiler para el esperado spin-off del universo Harry Potter. Se trata de la cinta Fantastic Beasts and Where to Find Them, cuyo nuevo adelanto promocional fue estrenado durante el panel del estudio Warner Bros. en Comic-Con 2016, evento que se está celebrando en San Diego, California.
Protagonizada por el actor Eddie Redmayne, la película se tratará de una adaptación del trabajo de la reconocida autora J.K. Rowling.
A continuación puedes ver el emocionante nuevo tráiler de Fantastic Beasts and Where to Find Them:
En esta nueva historia, Redmayne, quien interpreta al joven mago Newt Scamander, llega a la ciudad de Nueva York con un peculiar maletín que llenará de magia y extrañas criaturas a la ciudad entera. David Yates dirigirá esta nueva cinta que contará con las actuaciones de Colin Farrell, Ezra Miller, Ron Perlman y Samantha Morton.
Fantastic Beasts and Where to Find Them llegará a las salas de cine de Estados Unidos el 18 de noviembre.
¿Qué te pareció este nuevo tráiler?