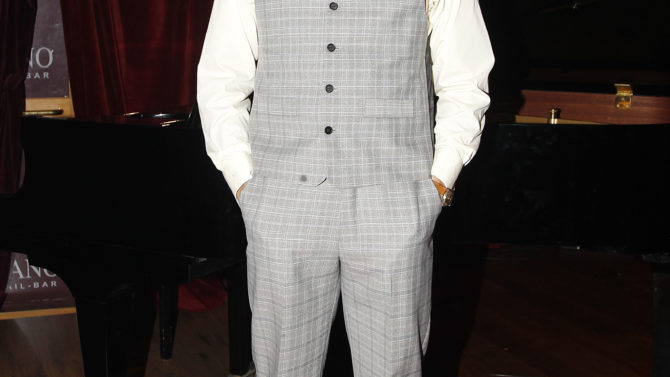 La participación de Alfonso Herrera está confirmada en The Exorcist, la nueva serie de Fox basada en el famoso libro de terror escrito por William Peter Blatty en 1971, que inspiró  a su vez la famosa película protagonizada por Linda Blair en 1973. El actor mexicano co-protagonizará el programa junto a Ben Daniels.
La historia de esta nueva producción girará en torno a dos sacerdotes cuyas creencias y practicas son extremadamente diferentes. El padre Tomás Ortega (Herrera) es el líder de una iglesia pequeña y es descrito como una persona amable, desinteresada y misericordiosa. Por otro lado está el padre Marcus Lang (Daniels), un rebelde de la religión cuyas practicas no son reconocidas ni aceptadas por la iglesia. Ambos intentarán ayudar a una familia que está lidiando con posesiones demoniacas.
El guión de The Exorcist estará escrito por Jeremy Slater (Fantastic Four), quien también es el productor ejecutivo de la serie que es descrita como una recreación moderna de libro.
Herrera había protagonizado el capítulo piloto de la serie Urban Cowboy de Fox, sin embargo, el show fue cancelado antes de que llegara a ver la luz del día. El actor y cantante también formó parte de  Sense 8 de Netflix y de la película mexicana La Dictadura Perfecta. Hurley ha aparecido en series como House of Cards y Flesh and Bone.