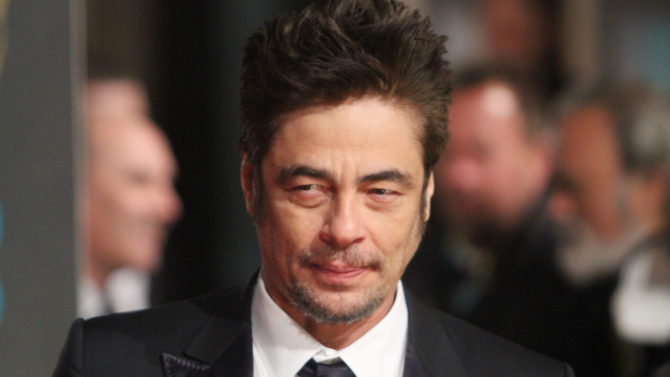 Benicio del Toro le dijo al New York Daily News que la demanda introducida por Amber Heard que acusa a Johnny Depp de violencia doméstica lo tiene un poco escéptico. "Lo que sé es que hay bastantes problemas que vienen de esa chica y todo suena un poco manipulado", afirmó el ganador del Oscar en la entrevista que le concedió a la publicación. "Suena como si ella fuese algo retorcida, pero no sé qué es con certeza", agregó el compañero de elenco de Depp en Fear and Loathing in Las Vegas.
Heard introdujo una solicitud de divorcio hacia Depp el 23 de mayo citando diferencias irreconciliables. Posteriormente, a la actriz le fue concebida una orden de caución para evitar que Johnny se le acercara, al alegar que el protagonista de Pirates Of The Caribbean abusó de ella de forma verbal y física.
VER TAMBIÉN Amiga de Amber Heard asegura haber visto los golpes de Johnny Depp en la actriz
Del Toro no calló acá y siguió comentando sobre la polémica situación, diciendo que lo que sí sabe es que Depp es un buen tipo, atento y muy inteligente, señalando que el actor está siendo muy cauteloso con respecto a este tema. "Pareciera que todo pasó muy rápido, la muerte de la madre de Depp, ella introduciendo la solicitud de divorcio dos días despues (…) Yo los vi no hace mucho, en enero, en una cena para los Oscars o algo así, ellos estaban bien", sentenció.
VER TAMBIÉN Los amores de Johnny Depp [FOTOS]
El actor se une a otros famosos, como es el caso de la expareja de Johnny, Vanessa Paradis, su hija de 17 años, Lily-Rose Depp, y el comediante Doug Stanhope, quienes han defendido a capa y espada al intérprete.