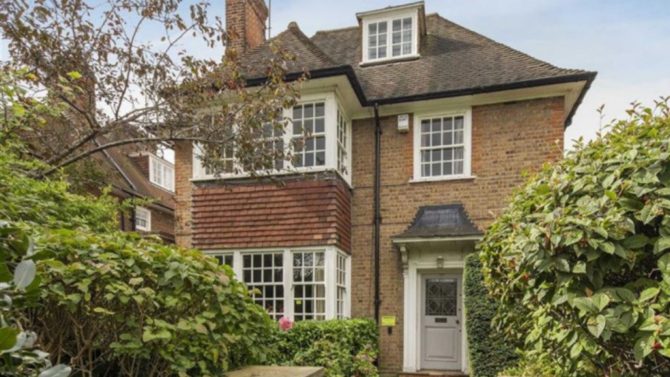 Si alguna vez soñaste con vivir en el mundo mágico de la famosa franquicia Harry Potter, esta es tu oportunidad.
La casa de Hermione Granger salió al mercado; eso sí, para vivir en ella tendrás que desembolsar $3.1 millones. La propiedad, ubicada en Hampstead Garden Suburb de Londres, cuenta con 3 pisos, 6 lujosas habitaciones y amplios –y mágicos– jardines.
Esta famosa casa hizo su debut fílmico en la película Harry Potter and the Deathly Hallows – Part 1, la séptima entrega de la aclamada saga. Aquí puedes echarle un vistazo a la majestuosa propiedad londinense, donde la actriz Emma Watson interpretó a la adorable Hermione.
La semana pasada fue también reportado que la casa en la que Harry Potter vivió durante su infancia en esta popular cinta salió a la venta por un monto de 620.000 dólares. Mejor conocida como "4 Privet Drive", la propiedad cuenta con 3 habitaciones, patio y garage, y está situada en la calle 12 Picket Post Close, vecindad de Bracknell, en Berkshire, Londres.
¿Qué te parece esta gran oportunidad de poseer una pieza de la historia cinematográfica?