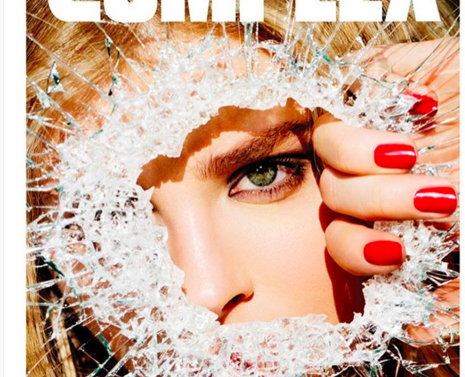 Chloë Grace Moretz engalana la nueva portada de abril/mayo de la revista Complex. En la entrevista que sostuvo con la publicación, la actriz confirmó que recibió una invitación para formar parte del girl squad de Taylor Swift, cosa que declinó cortésmente, y hasta habló un poco sobre su rol en la versión de carne y hueso de The Little Mermaid.
¡Acá te traemos lo mejor de la conversación que sostuvo con la editorial!

La actriz encarnará a Ariel en The Little Mermaid y enfatizó que este remake del filme animado de Disney tendrá muchas cosas nuevas:  "Le vamos a dar un giro. Va a ser algo bueno para hombres y mujeres en el sentido de que no solo tratará el feminismo y no se inclinará en estereotipos reaccionarios", le dijo la joven a la publicación.
Moretz también señaló cómo hace para separar su vida personal de la profesional y aprovechó para aclarar que aunque por ahora no tiene planes ni interés de tener un relación sentimental, cuando llegue el momento quiere alguien que sea "aventurero".
Sobre la invitación para unirse al girl squad de Swift solo señaló que prefirió no aceptar la oferta porque esos grupos "promueven la exclusividad." De la intérprete de "Shake It Off" dijo que era "una persona muy talentosa".
VER TAMBIÉN Kim Kardashian pelea en Twitter con Bette Midler y Chloe Grace Moretz por criticar sus fotos desnuda
La actriz, que pronto estrenará Neighbors 2 junto a Zac Efron, Seth Rogen y Selena Gómez, también habló sobre el feminismo y cómo este asunto debería enfocarse en el concepto de igualdad: "No se trata de que las mujeres tengan poder. Se trata de que las razas tengan poder; que los géneros tengan poder", sentenció.