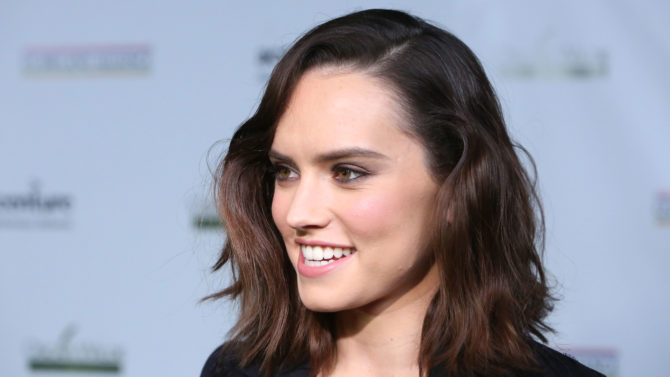 Esta tarde, Variety reportó de manera exclusiva que Daisy Ridley, la actriz que dejó a todos queriendo más en Star Wars: The Force Awakens, protagonizará The Lost Wife, un nuevo drama de corte histórico.
Esta actriz, que se encuentra actualmente grabando la próxima entrega de la mega exitosa saga de Star Wars, también confirmó recientemente su participación en el remake de la cinta israelí Kolma, la cual contará con el director J.J. Abrams en la producción.
The Lost Wife estaría basada en la novela homónima escrita por Alyson Richman. La historia de este libro se ubica en la Praga de la pre-guerra mundial, donde Lenka, una talentosa estudiante de arte, se enamora de Josef, pero sus vidas se verán complicadas inmensamente por la peligrosa invasión Nazi.
De acuerdo a Variety, Robbie Brenner se estaría encargando de la producción de esta adaptación cinematográfica, la cual todavía no cuenta oficialmente con un director.
Ridley brincó a la fama gracias a su interpretación de Rey, la nueva heroína de esta legendaria franquicia de guerras espaciales. El episodio 8 de la saga de Star Wars se estrenará el 15 de diciembre de 2017.