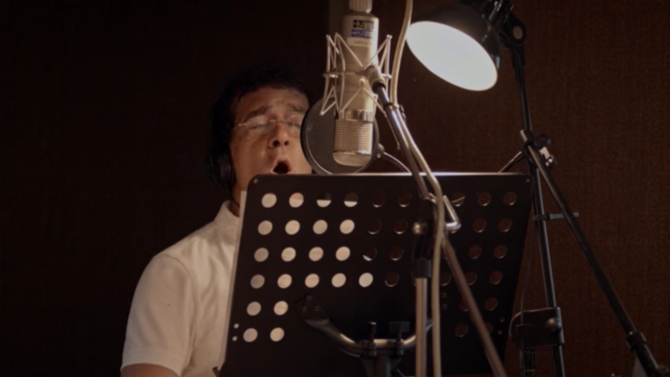 Antonio Banderas sigue dejando claro que puede hacer de todo. El actor se encuentra actualmente estudiando diseño de moda y ahora lanzó un tema musical junto la gran Barbra Streisand.
El histrión cantó a dúo con Streisand para el nuevo disco de la estadounidense, el cual se titula Encore: Movie Partners Sing Broadway. Este es el álbum número 35 de la cantante, y estará disponible desde el próximo 26 de agosto.
Según un video publicado en YouTube previo al lanzamiento oficial del disco, la artista decidió hacer un tema con el español porque lo considera un intérprete "tan romántico que es perfecto para la canción".
Barbra y Antonio interpretan la canción "Take me to the World", del musical Evening Primerose.
Esta nueva propuesta es una colección de duetos con diferentes personalidades del mundo del cine interpretando canciones de musicales de Broadway.
Otros famosos que forman parte de este disco lo son Anne Hathaway, Jamie Foxx, Alec Baldwin y Hugh Jackman.
Streisand se encuentra en plena gira por Estados Unidos celebrando sus 60 años de grabaciones.