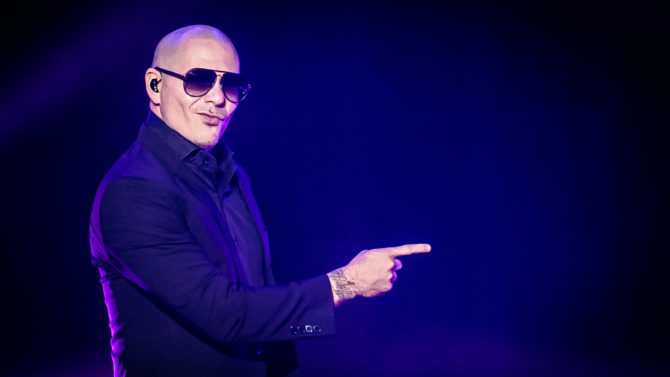 Pitbull puso a bailar a todos en los iHeartRadio Music Awards 2016, pero desde Houston, Texas, mientras se presentaba en el JamFest, donde encendió el escenario al ritmo de su tema "Fireball".
VER TAMBIÉN iHeartRadio Music Awards 2016: Banda Los Recoditos gana como Mejor artista de música regional mexicana
El cantante también se llevó a casa el premio a Mejor artista latino del año. "Muchas gracias, pero más que todo quisiera dedicar este premio a [todos mis fanáticos] porque sin ellos no existiera Mr. Worldwide", aseguró Pitbull al recibir su estatuilla.
Los iHeartRadio Music Awards se llevaron a cabo el 3 de abril en The Forum, multideportivo ubicado en Inglewood, California. Justin Bieber, Meghan Trainor, Chris Brown, Demi Lovato y The Weeknd fueron otros artistas que encendieron la tarima con buena música.
En marzo, Pitbull estrenó el videoclip de su nueva canción titulada "Freedom", el segundo sencillo que se desprende de su próximo álbum, llamado Climate Change, cuyo lanzamiento está programado para este año.