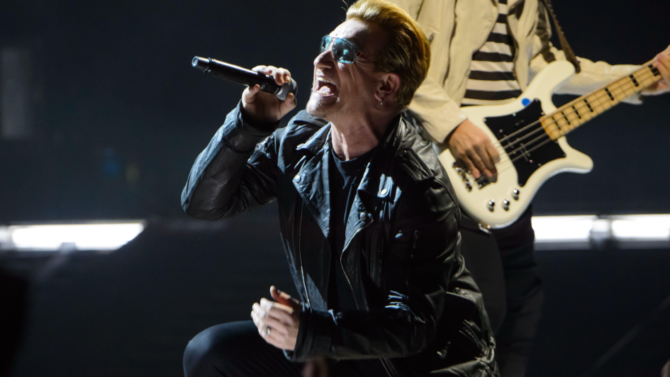 U2 recibirá este año el Innovator Award durante los iHeartRadio Music Awards.
iHeartMedia anunció el viernes que la icónicoa banda de rock, originaria de Dublín, Irlanda, será reconocida con este galardón especial "por su impacto en la cultura popular y su compromiso con las causas sociales", según información recogida por The Associate Press. La agrupación está además nominada a un premio en la categoría a Mejor gira.
U2, formada en 1976, e integrada por Bono, The Edge, Adam Clayton y Larry Mullen Jr. se encuentra en medio de la celebración de sus 40 años de trayectoria musical. Esta banda ha apoyado a numerosas organizaciones y causas benéficas a lo largo de su carrera, incluyendo la organización ONE y la marca (RED), ambas cofundadas por el vocalista de los intérpretes de "With or Without You".
La ceremonia de los iHeartRadio Music Awards será el 3 de abril en Los Angeles, California, y se transmitirá en vivo por las cadenas TBS, TNT y truTV, así como a través de las estaciones y plataformas de música digital de la marca.