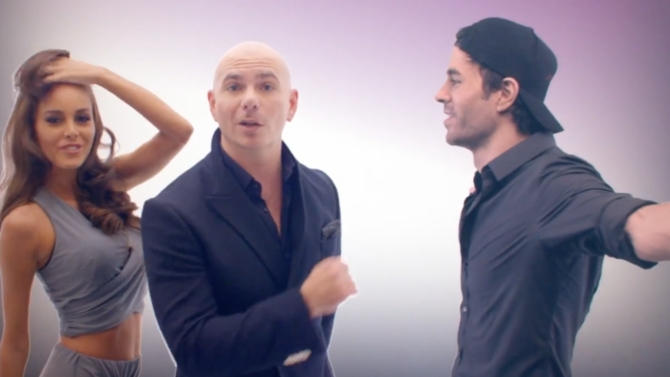 ¿Otra vez? Sí, Pitbull y Enrique Iglesias volvieron a unirse para lanzar el nuevo tema "Messin' Around", que representa la cuarta colaboración entre Mr. 305 y el cantante español.
El sencillo fue lanzado este miércoles 25 de mayo, junto a un video dirigido por David Rousseau, y filmado en Miami. Como en la mayoría de los videos en que estos dos artista comparten, ambos salen rodeados de una cantidad de mujeres muy sensuales.
La combinación entre Pitbull e Iglesias es exitosa pues las canciones "I Like It" (2010), "Let Me Be Your Lover" (2014),  y "I'm a Freak" (2014) así lo han demostrado. Además, este dúo fue responsable de una gira de conciertos a través de distintas ciudades de Estados Unidos, que comenzó en el 2014 y se extendió hasta el 2015, con la mayoría de esos conciertos totalmente vendidos.
Mientras celebran el lanzamiento de este sencillo, Pitbull se prepara para comenzar una nueva gira de conciertos llamada The Bad Man Tour, la cual comienza el próximo 6 de julio en colaboración con Prince Royce.
Iglesias, por su parte, se encuentra en medio de su Sex & Love World Tour, que  ya lleva unos 130 espectáculos y ha vendido 1.3 millones de boletos.
¡No te pierdas este video que seguramente bailarás todo el verano!