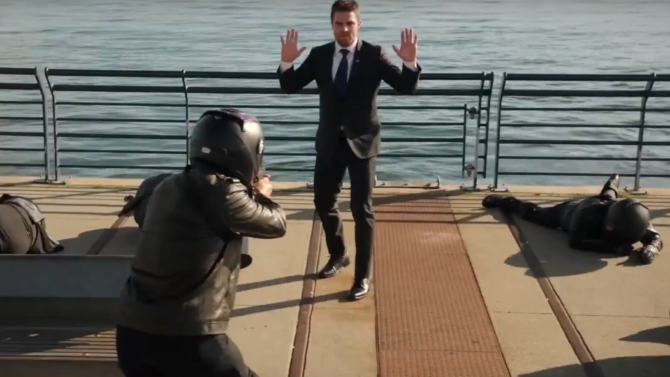 A tan solo semanas del estreno de la quinta temporada de Arrow, The CW ha compartido un nuevo adelanto promocional que brinda un abreboca de toda la acción que se podrá vivir en esta próxima entrega del show.
En el clip, Oliver Queen (Stephen Amell) debe buscar la manera de entrenar nuevos reclutas luego de los grandes cambios vividos dentro del equipo de justicieros. Curtis Holt (Echo Kellum), Evelyn Crawford, A.KA. Artemis (Madison McLaughlin) y Wild Dog (Rick González) se integrarán a las filas de Green Arrow en busca de luchar en contra de los nuevos enemigos. Felicity (Emily Bett Rickards) guiará a Oliver desde su habitual centro de comando para tratar de salvar a la ciudad de las terribles amenazas que enfrenta.
Aquí puedes ver el adelanto promocional de la nueva temporada de Arrow: 
Josh Segarra, Chad L. Coleman y Tyler Ritter también se integran al elenco de esta nueva entrega del emocionante show.
La quinta temporada de Arrow tendrá su estreno el próximo 5 de octubre a las 8 PM a través de la señal de The CW.