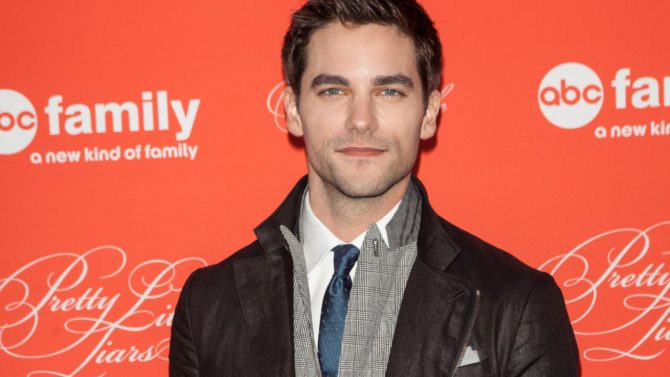 Un rostro conocido regresará muy pronto a Rosewood. Variety informó de manera exclusiva que Brant Daugherty, mejor conocido por interpretar al misterioso Noel Kahn, estaría de regreso para la séptima temporada de la exitosa serie Pretty Little Liars.
Este actor hizo su debut en la primera temporada de este emocionante show, transmitido por la cadena Freeform (anteriormente conocida como ABC Family). Durante su actuación en la serie, Daugherty fue un prominente sospechoso ante los ojos de las protagonistas del show. La última vez que Noel Khan apareció en el programa, éste se encontraba ayudando a Ali (interpretada por Sasha Pieterse) a escapar.
De acuerdo a Variety, los detalles de la séptima temporada de PLL están siendo cuidadosamente resguardados bajo llave. Hasta los momentos, no se ha anunciado en cuántos de los nuevos capítulos aparecerá el actor, ya que todavía no ha culminado el proceso de escritura de esta séptima temporada.
Daugherty fue visto recientemente en la temporada número 17 del famoso show Dancing With the Stars. Por si fuera poco, este intérprete también actuará en Fifty Shades Freed, cinta que llegará a los cines en 2018.
Pretty Little Liars regresa a las pantallas el 21 de junio a través de la señal de Freeform.