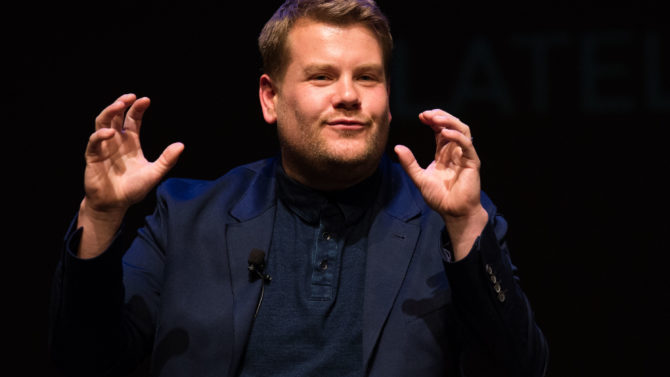 Primero fue el famoso segmento Carpool Karaoke, del programa The Late Late Show with James Corden, y ahora le toca el turno a Drop the mic de convertirse en una serie de TV.
Resulta que TBS ha ordenado la realización de una serie de 16 capítulos del popular segmento de televisión. Se espera que el nuevo programa estrene sus primeros capítulos en 2017.
Corden, sin embargo, no será quien anime el programa. Hasta el momento no se ha revelado quién tendrá a su cargo dicha responsabilidad.
Pero, el popular animador no estrá desvinculado del proyecto ya que será el productor ejecutivo con Ben Winston, de CBS y Jensen Karp.
En el programa se enfrentarán cuatro celebridades en una batalla de rap. El ganador de cada semana será elegido por el público en el estudio.
"Drop the Mic es un espectáculo tan emocionante, no podemos esperar a empezar a hacerlo", dijo Winston. "Cada vez que hemos hecho el segmento en The Late Late Show, se ha convertido en un video viral. Ahora con TBS como nuestro socio, esperamos crear un poco de televisión realmente memorable", añadió.
El espectáculo representa la primera nueva serie sin guión de TBS desde la llegada de Michael Bloom, quien es vicepresidente senior de programación de eventos sin guión para TBS y TNT.