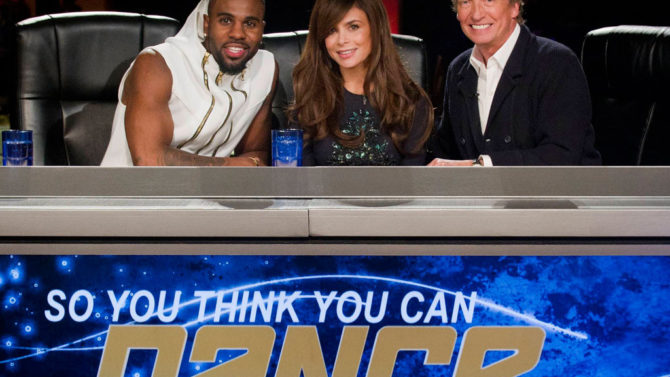 La cadena Fox renovó su popular programa So You Think You Can Dance para su temporada número 13, aunque el reality show volverá a las pantallas con grandes cambios.  Esta temporada llevará por nombre So You Think You Can Dance: The Next Generation, en la que cada concursante de entre 8 a 13 años de edad será emparejado con un ex ganador o finalista del programa.  
Cat Deeley regresará como la anfitriona junto a los jueces Nigel Lythgoe, Paula Abdul y Jason Derulo. "A través de la fundación Dizzy Feet, he tenido el gran privilegio de trabajar con jóvenes talentos que al final le darán forma al futuro de la danza en este país", sentenció Lythgoe, co-creador y productor ejecutivo de la serie. "Al evolucionar esta nueva temporada de So You Think You Can Dance, tendremos la oportunidad de mostrar los mejores bailarines jóvenes en el mundo de la danza a una nueva generación", agregó.

El sábado 27 de febrero comenzarán las audiciones en Los Ángeles. Asimismo, los aspirantes a esta nueva entrega podrán aplicar a través de la página oficial de Fox.
"Estamos muy contentos de poder traer de nuevo el galardonado So You Think You Can Dance para una temporada número 13 este verano, con un formato completamente nuevo", aseguró David Madden, presidente de entretenimiento de Fox Broadcasting Company. "La serie ha cautivado una base de fans leales por más de una década, inspirando a jóvenes bailarines de todo el país, y transformando la cara de la danza en diferentes medios".
So You Think You Can Dance: The Next Generation se estrena el lunes 30 de mayo a las 8 p.m. en Fox.