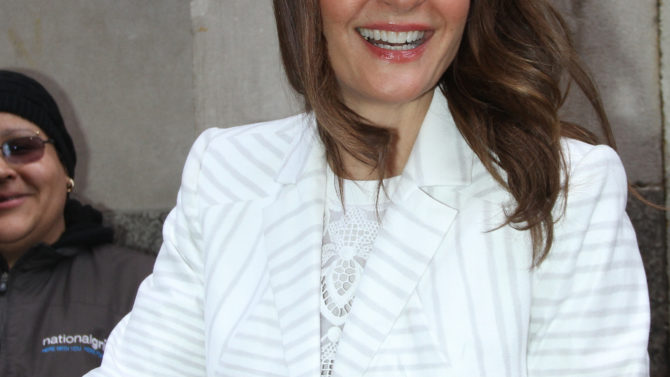 Nia Vardalos acaba de estrenar su cinta My Big Fat Greek Wedding 2, y la actriz ya tiene un nuevo trabajo a las órdenes de Shonda Rhimes, como parte del elenco de la serie The Catch.
El portal web Deadline reportó que Vardalos aceptó un rol recurrente en la nueva serie de ABC, en donde interpretará a una neurótica pero fantástica falsificadora llamada Leah Wells.
Esta no es la primera vez que la artista canadiense de 53 años trabaja junto a Rhimes, ya que Vardalos interpretó a una paciente durante un episodio del exitoso drama médico Grey's Anatomy en 2012.
The Catch sigue los pasos de una contable forense especializada en fraude que hará hasta lo imposible para descubrir la verdad. La serie televisiva que debutó el pasado 24 de marzo está protagonizada por Mireille Enos, en un papel no tan lejano al que interpretó en la serie The Killing junto a Joel Kinnaman.
VER TAMBIÉN 'Supergirl', entre las series que no serán renovadas por CBS
Shonda Rhimes y su imperio de Shondaland es reconocida como una fuerza mayor en Hollywood, y se ha  destacado como productora y guionista. Nos ha traído emocionantes series como Grey's Anatomy, Private Practice y Scandal. A su lista de éxitos se suman su labor como productora de los seriados Off the Map, How to Get Away with Murder, y su más reciente propuesta, The Catch.