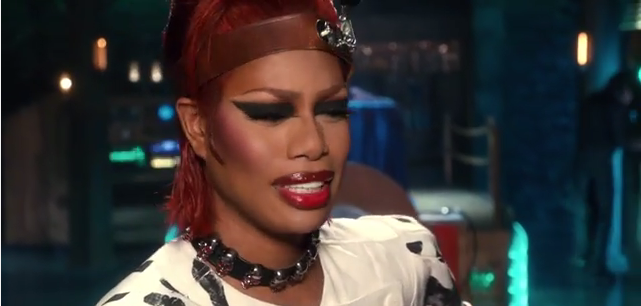 Ya puedes ver a Laverne Cox en acción, metida en el personaje de Dr. Frank-N-Furter, en el primer tráiler de The Rocky Horror Picture Show, un especial de dos horas de duración que la cadena Fox estrenará el día de Halloween, el próximo 31 de octubre.
"No es fácil pasar un buen rato", dice la actriz de la serie Orange Is The New Black, en el primer avance del remake de esta obra de culto.
VER TAMBIÉN Primera foto de Laverne Cox en Rocky Horror Picture Show
El video no revela mucha información más allá de lo que ya sabemos de la historia que transcurre en Transsexual, Transylvania: una tormenta, un coche averiado, una mansión tenebrosa, bailarines alocados y un científico glamuroso.
En el clip se ve a los actores Victoria Justice y Ryan McCartan, en los roles de Janet y Brad, respectivamente, ingresar a la mansión mientras suena el tema "The Time Warp". El especial de televisión también contará con la participación de Reeve Carney en el papel de Riff Raff, Christina Milian como Magenta, Annaleigh Ashford en el rol de Columbia y Adam Lambert como Eddie.
VER TAMBIÉN ¿Le teme Hollywood al fracaso y prefiere jugar seguro con secuelas y remakes?
Tim Curry, quien en la versión original hizo de Dr. Frank-N-Furter, está vez será el narrador de la historia.
¿Qué te parece este adelanto del esperado remake?