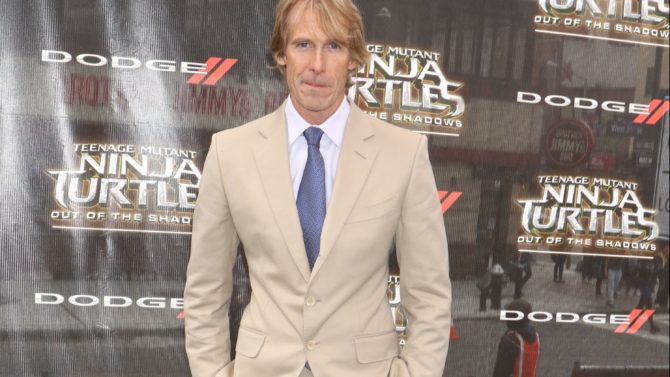 Michael Bay is being criticized for the use of Nazi flags in the upcoming Transformers film, The Last Knight. U.K. publication The Sun posted multiple photos of Blenheim Palace which was turned into the headquarters for Adolf Hitler for a two week shoot. Blenheim Palace is located in Oxfordshire, England and is known as the birthplace and ancestral home of Sir Winston Churchill.
The publication ran comments from ex-commander of British forces in Afghanistan, Colonel Richard Kemp who said, "I know it's a film, but it's symbolically disrespectful to Churchill. He will be turning in his grave."
Bay responded to the commentary via the BBC saying, "I would do nothing to disrespect veterans."
Adding, "People have not been fortunate enough to read the script and they don't know that Churchill in this movie is a big hero. Churchill would be smiling. When you see the movie you'll understand."
The famed director, who is documenting the shoot via social media, shared his response via Twitter on September 23.
The fifth installment of Transformers franchise will star Mark Wahlberg, Anthony Hopkins, Josh Duhamel, Santiago Cabrera, Stanley Tucci, and Isabel Moner. The film is set to premiere on June 23, 2017.