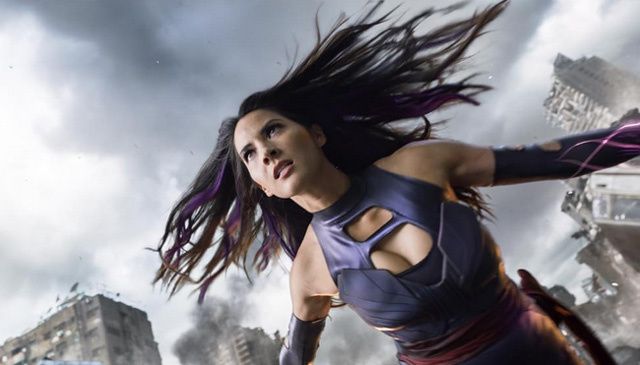 Olivia Munn is currently promoting her new role in Bryan Singer's X-Men: Apocalypse. In a recent interview the actress revealed why she turned down a role in different superhero movie and why she decided to take on the role of Psylocke.
Munn, 35, revealed to American Airlines' American Way magazine that she decided to pass on an offer to be in Ryan Reynolds' Deadpool. Munn said she didn't want to play the part of the girlfriend, so opted out.
Instead, Munn decided to take on the role of telepath Psylocke in X-Men: Apocalypse after filmmakers assured her that her mutant role would have "an important presence" in the movie.
Munn had one requirement in mind before accepting the role. "I said, 'Is there a fight scene?' " she asked producers, adding, "The fight scene … could be her monologue."
"I thought Psylocke was always one of the most lethal characters," Munn added of the heroine, "and I said, 'Yes, as long as you're not using her to be the eye candy. She has really powerful abilities.' And they said, 'Yes, that's an important part.' "
X-Men: Apocalypse hits theaters on May 27.