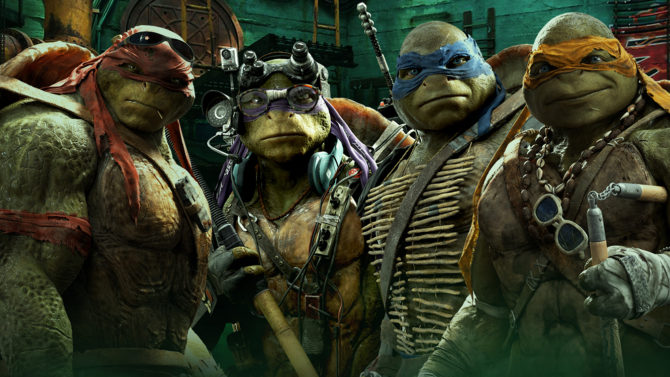 Paramount released the final trailer for Teenage Mutant Ninja Turtles: Out of the Shadows, which features Shredder and Krang teaming up to take down the Turtles once and for all.
The film follows Shredder, who escapes custody from the authorities and joins forces with mad scientist Baxter Stockman and two dimwitted henchmen, Bebop and Rocksteady. Together they come up with a diabolical plan to take over the world. As the Turtles prepare to take on Shredder and his new crew, they find themselves facing an even greater evil with similar intentions: the notorious Krang.
The film stars Megan Fox, Will Arnett, Alan Ritchson, Noel Fisher, Pete Ploszek and Jeremy Howard are reprising their roles for the sequel. New cast members also include Stephen Amell, Tyler Perry, Brittany Ishibashi and Laura Linney.
Dave Green directs from a script by André Nemec and Josh Appelbaum. The duo behind 2014's Teenage Mutant Ninja Turtles, which garnered $485 million worldwide. They also wrote Mission: Impossible Ghost Protocol, which was released by Paramount.
Teenage Mutant Ninja Turtles 2 hits theaters June 3.