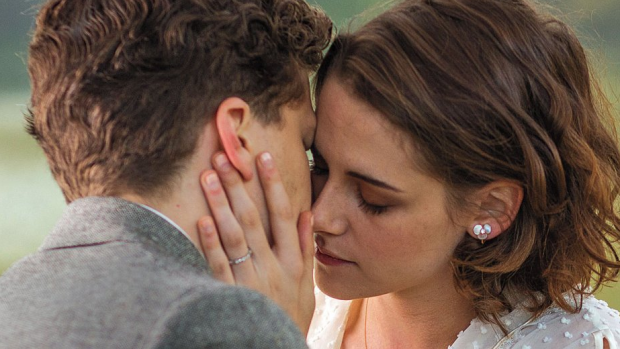 Lionsgate released brand new photos of Woody Allen's Cafe Society. The studio also confirmed that it will distribute the film on August 12.
The movie, which premieres at Cannes next month, stars Jesse Eisenberg, Kristen Stewart, Steve Carell, Parker Posey, Blake Lively, Corey Stoll, Paul Schneider, Anna Camp and Judy Davis.
According to a news release, the film tells the story of a young man who arrives in Hollywood during the 1930s hoping to work in the film industry, falls in love, and finds himself swept up in the vibrant cafe society that defined the spirit of the age.
Allen is also writing and directing an untitled Amazon series, which stars Elaine May, Lewis Black, Joy Behar, Miley Cyrus, John Magaro, and Rachel Brosnahan.
SEE ALSO 'The Nice Guys' Trailer: Ryan Gosling Wants You to Hire His Detective Agency
Becky Ann Baker, Margaret Ladd, Rebecca Schull, David Harbour, Christine Ebersole and Michael Rapaport will also star alongside Allen in his first ever scripted series. Plot details have yet to be released.