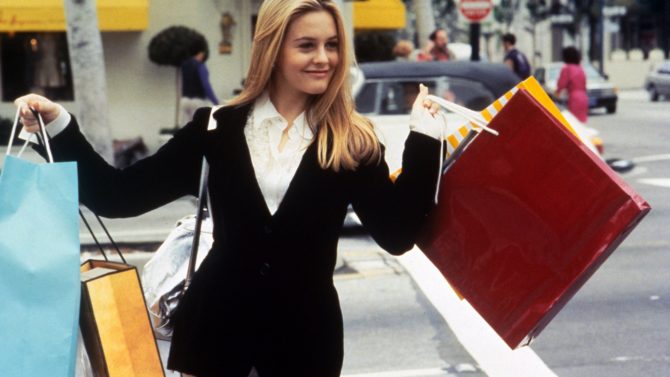 21 years after the release of Clueless, director Amy Heckerling finds herself working on a musical inspired by the hit film.
"I've been working on the Clueless musical, but it's going so slowly that it's making me insane," she said to Vulture in a recent interview. "I would kill myself if this was the only thing I was doing. The pace is making me crazy."
The original film starred Alicia Silverstone as a shallow, rich and socially successful student at the top of her Beverly Hills high school's class. The cast included Stacey Dash, Brittany Murphy, Paul Rudd and Donald Faison. It's unclear if any member of the original film will be part of the new project.
When writing the lead role for the film, Heckerling admits that she had one person in mind. "When I was writing that, I thought, 'well, what kind of characters do I like?' One thing that popped into my head was Ed Wood," she said. "What I liked about him was that it wouldn't occur to him to not be positive, and that's so alien to me that I think it's funny. So what if you go through the world thinking that everybody likes you? That's hilarious."
Heckerling will be honored this month with a special retrospective of her work by the Metrograph cinema in New York, screening four of Heckerling's definitive films: Clueless, Fast Times at Ridgemont High, Johnny Dangerously, and Look Who's Talking.