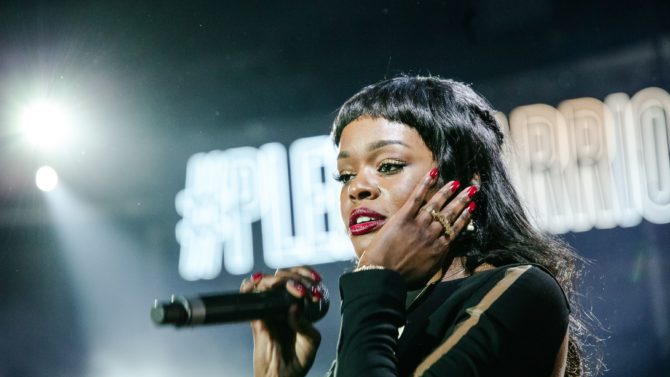 Azealia Banks' recent racist Twitter rant against Zayn Malik and an attack on 14-year-old Disney star Skai Jackson resulted in the suspension of her social media account on Thursday.
Twitter won't comment on the status of Bank's account for "privacy and security reasons," according to a statement released, but attempts to load Banks' Twitter page result in a notice of suspension.
The suspension came shortly after the rapper posted a series of Tweets Wednesday night against Malik, accusing him of altering her look in his "Like I Would" video, according to Billboard. Her tweets also included hateful language and a racist slur.
Banks also attacked Disney's Jessie star Jackson, whom she told to "grow some hips an start ur menses." Banks, 24, later attempted to apologize for her comments, "big apologies to anyone who was offended by any of the things I said. Not sorry I said it. But sorry for the way I made people feel," she wrote.
In an interview with the Independent, Banks stated, "[I apologize to] everyone except the targets of my tirades… Not using my blackness or my NYC persona to excuse anything. I am Azealia Banks and I am who I am."
Billboard reports that she may also face further sanctions in England.
"Coming to the U.K. is a privilege, and we expect those who come here to respect our shared values," read a statement released to NME by the Home Office. "The Home Secretary has the power to exclude an individual if she considers that his or her presence in the U.K. is not conducive to the public good or if their exclusion is justified on public policy grounds."