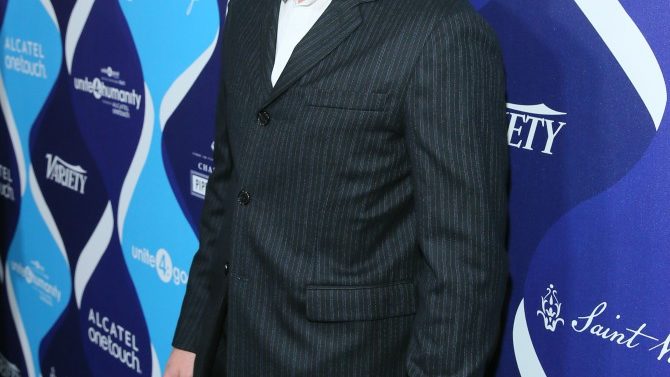 ACTUALIZACIÓN 4.21.15 4:30 PM:
Variety confirma que Stanley Tucci será parte del elenco de Beauty and the Beast y hará el papel de un nuevo personaje llamado Cadenza.
Este nuevo miembro de la historia será un humano y piano quien es descrito como un maestro neurótico.
ANTERIORMENTE 4.21.15 3: 16 PM:
Ewan McGregor está en negociaciones para unirse al elenco de Beauty and the Beast para interpretar al elegante candelabro Lumiere.
El personaje es uno de los sirvientes de la Bestia, quien será interpretado por Dan Stevens, que fue transformado por la Hechicera que condenó a los habitantes del castillo convirtiéndolos en objetos.
Lumiere es alguien muy importante en la película ya que ayuda mucho a Belle, papel hecho por Emma Watson, y la hace sentir cómoda mientras se encuentra viviendo dentro del castillo de la Bestia. Este candelabro también tiene varias escenas musicales y es mejor conocido por su tema "Be Our Guest".
Fotos de Getty/Disney
Recordemos que esta nueva versión de Disney será en parte un musical que tendrá escenas con actores cantando. Para McGregor esto no será un problema ya que en el 2001 lo escuchamos cantar cuando protagonizó Moulin Rouge con Nicole Kidman.
Para esta entrega, el actor escocés trabajará junto a Gugu Mbatha-Raw quien interpreta a la novia de Lumiere, Plumette, Ian McKellen quien hará el rol de Cogsworth, Audra McDonald será Garderobe, Josh Gad es Le Fou y Luke Evans como el villano Gaston.
Beauty and the Beast será una gran producción dirigida por Bill Condon.
El rodaje empezará en mayo en los Shepperton Studios en Londres y está programada a salir en cines el 17 de marzo de 2017.
¿Les gusta a Ewan como Lumiere?