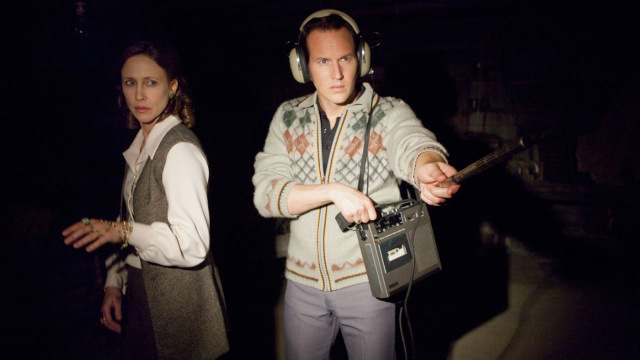 James Wan compartió varias fotos del set de su esperada cinta The Conjuring 2: The Enfield Poltergeist. El director publicó en su cuenta de Instagram nuevas imágenes directamente desde las calles de Londres, lugar donde se está llevando a cabo el rodaje de esta secuela.
"Recreando una Navidad de los años setenta en las calles de Londres. ¡A las afueras de un pub, naturalmente!", se lee en el mensaje.
"Yo traigo mi grúa a cada pub que visito", bromeó el director.
"Llevando a la hermosa estación de Marylebone a un viaje en el tiempo directo al Londres de los setenta. Hermosa arquitectura victoriana", escribió Wan en esta magnífica toma.
"En medio de tomas para posar con los coolest cats – Simon McBurney, Patrick y Vera".
The Conjuring 2 estará protagonizada nuevamente por Patrick Wilson y Vera Farmiga, quienes retomarán sus roles de investigadores de sucesos paranormales.
La primera entrega de este filme, The Conjuring, se estrenó en 2013 y su trama se centró en los sucesos de una familia de Rhode Island en 1971. La historia estuvo basada en un relato de la vida real.
The Conjuring 2: The Enfield Poltergeist  se estrenará el 10 de julio de 2016.