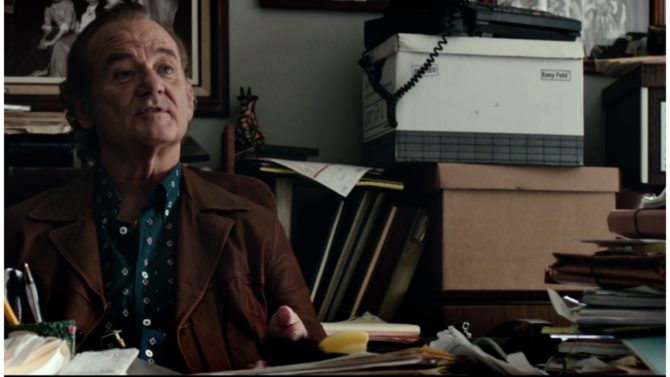 Rock The Kasbah, protagonizada por Bill Murray en el papel de un manager musical cuya carrera está en picada, acaba de lanzar un nuevo trailer donde se revelan más escenas de cómo un viaje a Afganistan le cambia la vida por completo a este personaje.
En este adelanto se aprecian algunos de los hilarantes percances que el protagonista de esta historia tendrá que atravesar en esta aventura. ¿Cuáles son algunos de estos problemas? Pues desamarrarse de una cama al amanecer atado a ella disfrazado de mujer sin explicación alguna. ¡Así de inesperado es este filme!
La comedia está dirigida por Barry Levinson, conocido por películas como Toys, Sleepers, Rain Man y Good Morning Vietnam.
El elenco lo completan Zooey Deschanel, una sexy Kate Hudson y hasta unos soldados rusos interpretados por Bruce Willis y Taylor Kinney.
Acá puedes ver el segundo adelanto de Rock The Kasbah que llegará a cines este 23 de octubre.
¿Qué te parece la actuación de Bill Murray en este proyecto?