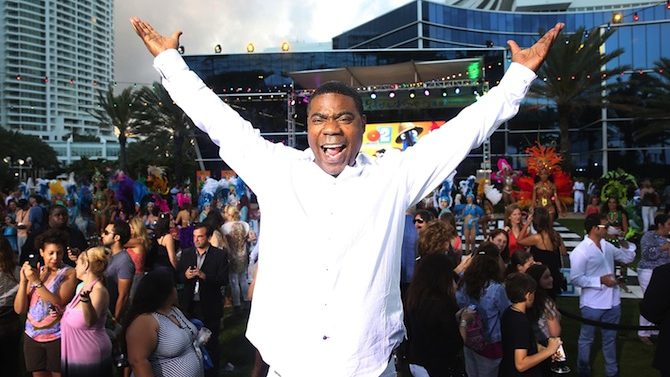 Tracy Morgan se encuentra en negociaciones para interpretar a Redd Foxx en la película biográfica de Richard Pryor. Esta nueva cinta estará dirigida por Lee Daniels.
El actor de 30 Rock interpretará al comediante que era dueño de un club de comedia local, mejor conocido por haberle dado a Pryor su inicio como comediante al permitirle ser su acto de apertura. Foxx luego pasó a protagonizar la comedia de televisión titulada Sanford and Son.
"Señor Foxx, espero hacerle justicia", sentenció Morgan en un comunicado. "Será un honor poder interpretar a un ícono", agregó.
Mike Epps desempeñará el papel de Pryor junto a Kate Hudson como su esposa. Taraji P. Henson y Eddie Murphy se unen al elenco como los padres de Pryor. Oprah Winfrey, quien ha trabajado anteriormente con Daniels en The Butler, protagonizará como la abuela de Pryor.

Morgan recientemente fue el invitado especial del programa Saturday Night Live después de una larga ausencia en los medios a raíz de su accidente ocurrido en junio de 2014.

Próximamente veremos al actor en un papel secundario en la comedia Fist Fight con Ice Cube y Charlie Day. Morgan también tiene planes de lanzar una gira en febrero.