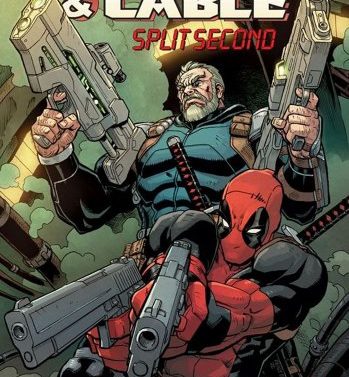 Marvel Comics anunció que producirá una nueva historieta digital basada en el personaje de Deadpool llamada Deadpool & Cable: Split Second. El proyecto será escrito por Fabian Nicieza, uno de los creadores originales del antihéroe.
VER TAMBIÉN 'Deadpool' estrena trailer oficial [VIDEO]
El nuevo comic reunirá al personaje principal con Cable, villano con quien compartió una serie de historietas publicadas hace más de una década llamada Cable and Deadpool. "Estos comics tratarán de ilustrar la lucha que existe en una vida llena de arrepentimientos mientras lidiamos con una conciencia que pregunta ¿Es esto todo lo que soy? ¿Tengo el valor de ser más?, reveló el creador de origen argentino a la página web Polygon en una entrevista exclusiva con respecto al esperado proyecto que servirá como abreboca para la versión fílmica de esta historia que se estrenará en 2016.
Split Second será lanzada de forma digital en octubre. Los coleccionistas más puristas del medio podrán comprar una versión física de la historieta en Diciembre. Esta es la segunda vez que Marvel ha usado este formato para develar nuevas aventuras protagonizadas por este personaje. La primera ocasión se dio en 2014 con Deadpool: The Gauntlet.