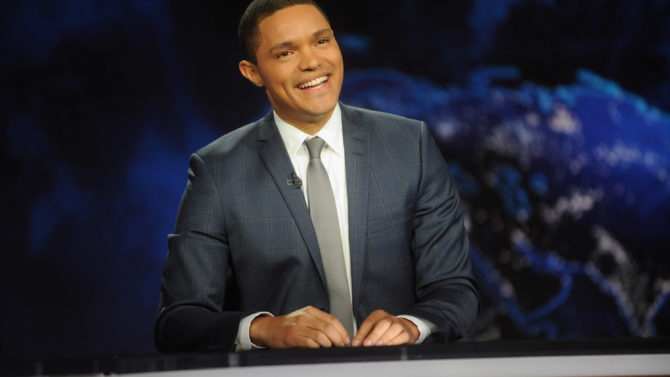 El conductor de The Daily Show, Trevor Noah, no aparecerá en el episodio del miércoles 4 de noviembre debido a una intervención quirúrgica por apendicitis a la que tuvo que ser sometido de emergencia. Así lo informó Comedy Central en un comunicado oficial.
"Trevor Noah fue sometido a una apendicectomía esta mañana. Estamos felices de reportar que el procedimiento salió bien y que se está recuperando de la cirugía", informa la cadena en el escrito, "Es por esta razón que The Daily Show retransmitirá uno de sus programas esta noche". Al parecer la operación no fue nada grave pues según el documento se espera que Noah vuelva al famoso show nocturno el día jueves.
Su colega Jimmy Fallon le deseó una pronta recuperación y escribió en Twitter: "Hey Trevor Noah, mándale mis saludos a todo el hospital. ¡Recupérate pronto amigo!":
Trevor debutó como animador de este programa en septiembre reemplanzando a Jon Stewart quien fue la cara del show por 16 años. El sudafricano ha tenido un éxito rotundo con este proyecto, tanto así que que el canal transmitirá un especial de stand up comedy titulado Trevor Noah: Lost in Translation que podrá ser visto el 22 de noviembre a las 10 pm.