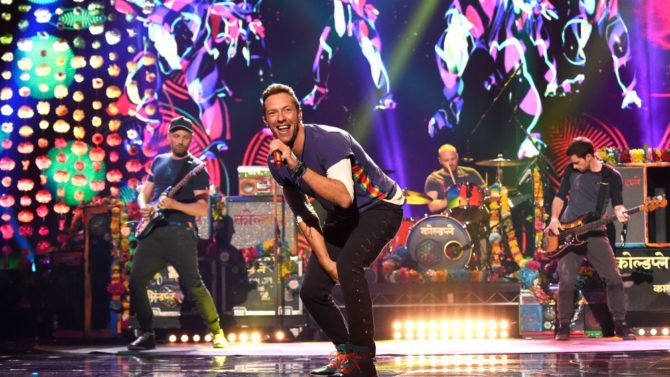 Coldplay se apoderará del escenario del Super Bowl 2016. La noticia ha sido confirmada por varios medios de comunicación que reportan que la banda británica será la encargada de liderar el espectáculo de medio tiempo en el 50 aniversario del famoso campeonato de fútbol americano. Este evento se llevará a cabo el 7 de febrero en el estadio Levi de San Francisco, California.
Según informes, los chicos cantarán todos sus éxitos y tal vez tendrán a Beyoncé como invitada especial para interpretar a dueto la canción "Hymn on the Weekend", tema incluido en su más reciente producción discográfica titulada A Head Full of Dreams que sale a la venta este 4 de diciembre. Hace unas semanas la agrupación compartió adelantos de cada una de las canciones que conforman este LP.
El año pasado Katy Perry fue el acto musical del partido entre los Patriots de New England y los Seahawks de Seattle, show donde contó con la ayuda de Lenny Kravitz. Fue esta misma tarima la que presenció el regreso de la rapera Missy Elliott.
En 2013 Bruno Mars dio un impresionante concierto en el Super Bowl y hay rumores de que en 2016 regrese como invitado especial.