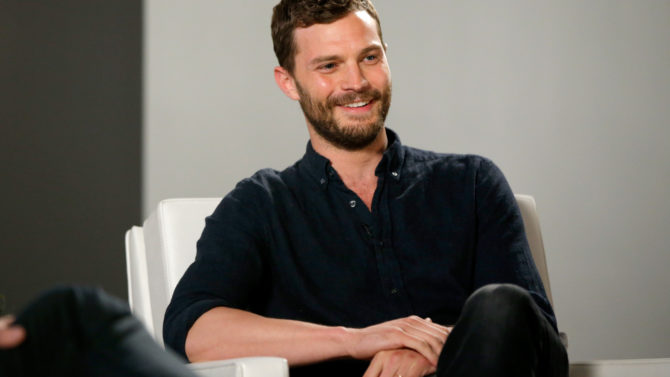 Si Jamie Dornan te está persiguiendo no te asustes porque el galán se está preparando para su rol de asesino. Como sabemos este famoso además de hacer el papel de un millonario excéntrico con extraños gustos sexuales como Christian Grey en "Fifty Shades of Gray", en televisión interpreta a un asesino, Paul Spector en la serie "The Fall".
En una entrevista a Los Angeles Times, el actor dijo que para prepararse para el rol de esta serie que comenzó en 2013 tuvo que perseguir a una mujer…
"En el primera temporada, hice un par de cosas [para tratar de entrar dentro de su mente] en el metro de la ciudad", dijo el actor y también explicó un poco de lo que se trató esta especial preparación. "Seguí a una mujer que se bajó del tren, un día para saber qué se sentía perseguir a alguien así".
VER TAMBIÉN ¿Jamie Dornan Abandona "50 Shades Of Grey"?
¿Quién habrá sido la perseguida?
Dornan dijo que mantuvo la distancia de su objetivo y cuando ella llegó a su destino la espió desde un par de cuadras atrás."Honestamente aprendí algo de esto, porque obviamente nunca había hecho algo así. Fue intrigante e interesante entrar al proceso de ¿Para qué la sigues? y ¿Qué quieres conseguir de esto?", agregó el actor en la entrevista.
VER TAMBIÉN Mira a Jamie Dornan leyendo 'Fifty Shades of Grey' en varios acentos
Varias mujeres encontraron que sus "métodos" no fueron los más correctos y se molestaron con el actor en Twitter.
Mientras que otras dijeron que estarían felices de que el actor las persiguiera
¿Qué opinas de que Jamie Dornan persiguiera a una mujer para su investigación?