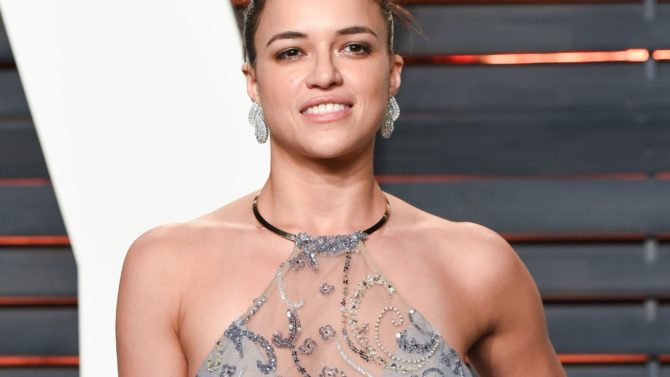 Michelle Rodriguez recuerda a Paul Walker como el centro de la franquicia de 'Fast and Furious', él era el más conocedor y a quien le encantaban los autos.  "Era el que realmente amaba el género, le gustaba ese estilo de vida. Y al no tener ese romance con los carros y el estilo de vida, le quito un aspecto al alma de la franquicia y nos dolió a todos". La actriz se encuentra promocionando la película '(Re)Assignment' y conversó con PEOPLE en el Festival de Cine de Toronto.
Rodríguez aseguró que en el mercado hay un vacío de películas que representen la diversidad de culturas. "No ves un filme de US$150 millones de presupuesto con un latino, un afroamericano, o un asiático". Por lo tanto, para ella y sus compañeros existe una responsabilidad que va más allá del dinero, y es representar ese multiculturalismo del que carece la industria.
De esta manera, dice, han encontrado la manera de representar las culturas y de continuar con la historia de 'Fast and Furious'.