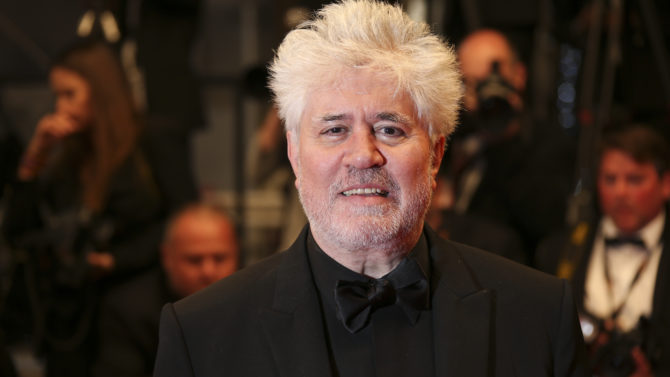 La colección completa de las películas del director español Pedro Almodóvar está disponible desde el martes 29 de noviembre en el servicio de "streaming" de Apple, iTunes.
Pepi, Luci, Bom, Labyrinth of passion, Dark habits, What have I done to deserve this? y Matador son parte de los filmes que ya están en el catálogo de Apple. Además, incluyeron las películas Law of desire, Women on the verge of a nervous breakdown, "Tie me up! Tie me down!, High heels, Kika y The flower of my secret.
VER TAMBIEN Nuevo tráiler de 'Julieta' de Pedro Almodóvar
Por último, los filmes Live flesh, All about my mother, Talk to her, Bad education, Volver, Broken embraces, The skin I live in y I'm so excited! también se pueden ver por el servicio de "streaming".
Nueve de las películas de la colección están disponibles en alta definición por primera vez en los Estados Unidos. Mientras que los filmes Pepi, Luci, Bom" y Labyrinth of passion están haciendo su debut en el país.
El lanzamiento coincide con una retrospectiva de la carrera de Almodóvar en el Museo de Arte Moderno de la ciudad de Nueva York. El evento comienza con una proyección especial de Julieta, el más reciente trabajo del prolífico director.
Sony Pictures Classics estrenará Julieta el 21 de diciembre. El filme ha sido seleccionado como candidato español al Oscar en la categoría de lengua extranjera.
VER TAMBIEN MoMA reconoce el trabajo de Pedro Almodóvar al presentar sus 20 películas
Almodóvar ganó el Premio de la Academia a la Mejor película de lengua extranjera en el 2000 por All About My Mother y el de Mejor guión original en 2003 por Talk To Her.