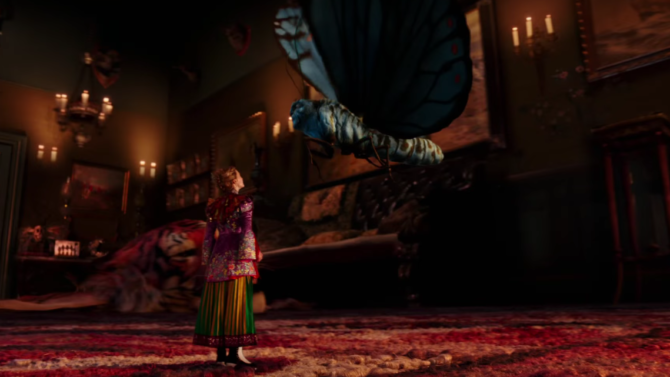 El nuevo tráiler de la secuela de Alice in Wonderland fue revelado este 15 de febrero durante la ceremonia de los Grammy Awards. La película promete ser algo diferente a la anterior ya que, aunque Tim Burton vuelve a ser el productor ejecutivo, Alice Through the Looking Glass contó con la dirección de James Bobin, quien también estuvo encargado de la cinta The Muppets.
Mia Wasikowska y Johnny Depp le vuelven a dar vida a los personajes creados por el autor Lewis Carroll. Esta vez, Alice (Wasikowska) tiene que regresar al País de las Maravillas y viajar en el tiempo para poder rescatar al Mad Hatter (Deep). Es en esta travesía en que conoce a Time, personaje interpretado por Sacha Baron Cohen, y se vuelve a encontrar con la malvada Red Queen (Helena Bonham Carter).
La ganadora del Oscar, Anne Hathaway, vuelve a interpretar el papel de White Queen. Rhys Ifans, por su lado, se une al elenco por primera vez para darle vida al personaje de Zanik Hightopp. Cabe destacar que el filme logró capturar todas las escenas de Alan Rickman (como Caterpillar) antes de su reciente fallecimiento.
Alice Through the Looking Glass está pautada a estar en los cines de Estados Unidos desde el 27 de mayo.