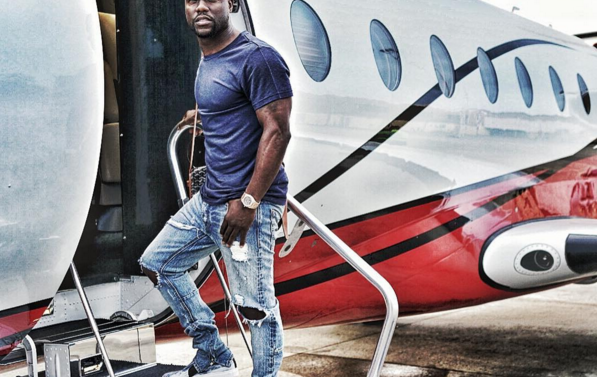 Kevin Hart publicará un libro de memorias titulado From the Hart, publicación donde repasará su infancia en Filadelfia, lo que fue crecer con un padre drogadicto, y su lucha por convertirse en comediante. El texto será publicado por la editorial 37 Ink, una division de Atria Publishing Group, y será lanzado oficialmente el 18 de junio de 2017. Por si fuera poco, el audiolibro será narrado por el propio comediante.
El humorista irrumpió en el mundo del stand-up comedy con chistes algo incómodos, que involucraban la fuerte adicción de su padre a la cocaína. Con esta rutina logró poco a poco contruir un público que seguía cada una de sus presentaciones, donde también aprovechaba para sincerarse sobre diversos temas, como la muerte de su madre a causa de un cáncer, su fracaso en el matrimonio y su experiencia como padre. 
Hart se ha llegado a presentar ante 50.000 fanáticos y su más reciente gira, titulada What Now, generó $100 millones de dólares.
Su creciente popularidad, ahora como estrella del celuloide, se reconfirma con el lanzamiento de What Now en cines. Hart también aparecerá próximamente en dos películas, Central Intelligence, junto a Dwayne Johnson, y en la cinta animada The Secret Life of Pets. 
Hart se suma a una lista creciente de comediantes que se han convertido en autores como es el caso de Tina Fey, Amy Poehler y Mindy Kaling, entre otros.