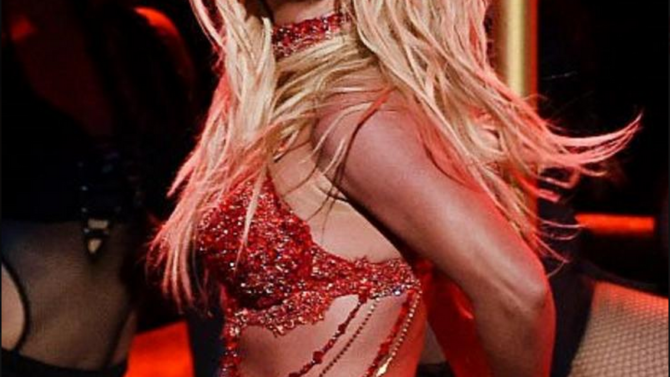 Revivimos en GIFs algunos de los mejores momentos de los Billboard Music Awards 2016, que se celebraron este domingo 22 de mayo, en Las Vegas.
Sin lugar a dudas, uno de los mejores momentos de la noche fue la apertura, a cargo de Britney Spears, quien encendió el escenario con un popurrí de algunos de sus temas más populares, acompañado de mucho baile y sensuales movimientos.
https://67.media.tumblr.com/4516d496c43c155a71da725f0f5b5cc7/tumblr_o7lspp1D441r4poono1_400.gif
Troye Sivan le tiró besitos a Britney tras se actuación.
Adele no defraudó con su nuevo video, "Send My Love (To Your New Lover)", que estrenó durante esta premiación.
Demi Lovato demostró por qué es una de las cantantes más hot del momento, al cantar su tema "Cool for the Summer".
https://66.media.tumblr.com/815bd0ab32a7fdfd81c14751df623e52/tumblr_o7lwuoYwEv1s3y9slo2_500.gif
Luego de mucha controversia, Kesha sí se presentó, impactando con su tributo a Bob Dylan.
Rihanna derrochó talento con su interpretación de "Love on the Brain".
https://67.media.tumblr.com/c7dd5ff542e51339d9de07a96de5dec2/tumblr_o7lybtKmSh1r4poono1_r1_500.gif
Ariana Grande demostró tener una de las mejores voces de las artistas pop de la actualidad, al interpretar su nuevo tema "Into You".
https://66.media.tumblr.com/2c3bf0b1a65279c5d6ac8b94ebb94216/tumblr_inline_o7lzunVfer1qjrbf7_500.gif
Zendaya se disfrutó bastante el show.
Justin Bieber sorprende a Keke Palmer y DJ Khaled en el backstage.
Majestuosa, como de costumbre, estuvo la actuación de Céline Dion, quien recibió el Icon Award.
https://66.media.tumblr.com/588ad04128b4047d0afa9fa16ee35fe7/tumblr_o7lzuaOSai1r4poono1_400.gif
Rihanna lució espectacular y muy divertida toda la noche.
Las chicas de Fifth Harmony estuvieron muy sensuales en el escenario, donde subieron a interpretar su tema "Work from Home" junto al rapero Ty Dolla $ign.
https://67.media.tumblr.com/404a93f1efdb5ea287f5bdf96e9d2536/tumblr_o7lvvzQuny1r63q61o2_400.gif
Madonna y Stevie Wonder rindieron tributo al gran Prince.
https://66.media.tumblr.com/f605867d970e0136e9013ec294978def/tumblr_o7m2eu0yJH1r4poono1_400.gif
¡Hasta el próximo año!