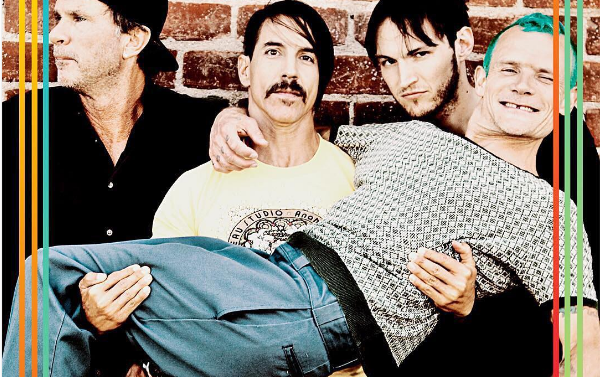 "Dark Necessities" es la nueva canción de Red Hot Chili Peppers que se desprende de su próximo álbum, The Getaway, que lanzarán el 17 de junio.
La más reciente propuesta musical de la banda, formada en 1983, tiene una onda funk lograda con un distintivo guitarreo y la armonía del piano que les distancia del súper rock del pasado.
VER TAMBIÉN Blink-182 estrena nueva canción 'Bored to Death' [AUDIO]
The Getaway, disco que lanzarán bajo el sello de Warner Bros., llegará cinco años después de su último álbum, I'm With You.
La canción está disponible en las plataformas digitales de Spotify y Apple Music. "Dark Necessities" también estará disponible para descargar inmediatamente con la compra por adelantado del disco, que incluirá un cassette (sí, un cassette) del nuevo sencillo. Para los más tradicionales, la producción también será lanzada en un LP doble.
Red Hot Chili Peppers está compuesta por Anthony Kiedis en la voz, Josh Klinghoffer en la guitarra, Michael "Flea" Balzary en el bajo y Chad Smith en la batería.
La agrupación encabezará el festival de Lollapalooza –junto a Radiohead y LCD Soundsystem–, que se llevará a cabo en Chicago del 28 al 31 de julio.
VER TAMBIÉN La nueva canción de Alicia Keys, 'In Common'
Aquí te dejamos la lista completa de los temas incluidos en su onceava producción musical.
1. "The Getaway"
2. "Dark Necessities"
3. "We Turn Red"
4. "The Longest Wave"
5. "Goodbye Angels"
6. "Sick Love"
7. "Go Robot"
8. "Feasting on the Flowers"
9. "Detroit"
10. "This Ticonderoga"
11. "Encore"
12. "The Hunter"
13. "Dreams of a Samurai"