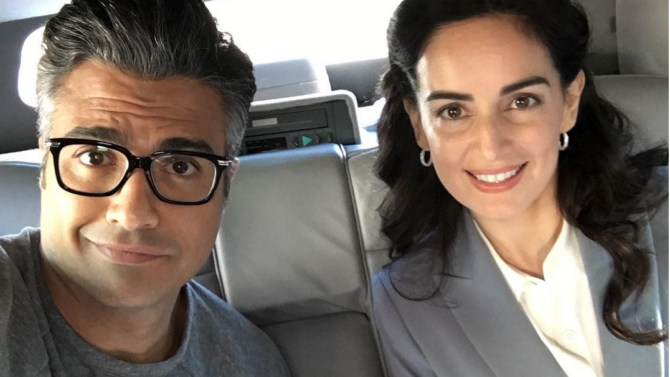 El elenco de Jane The Virgin tiene una nueva integrante y es nada menos que una latina.
Ana de la Reguera se une a la lista de famosos que han aparecido en la popular serie de la CW. La actriz mexicana participará en tres episodios de la segunda temporada de esta serie protagonizada por Gina Rodríguez y Jaime Camil.
"Bienvenida a Jane The Virgin querida Ana de la Reguera", escribió Camil junto a una imagen que publicó en Instagram desde el set de la serie.
Según reporta The Wrap, De la Reguera dará vida a Paola, la nueva asistente de Rogelio (Camil), quien posee un pasado muy interesante que prefiere mantener en secreto… por lo menos al principio.
"Muy feliz de formar parte de Jane The Virgin", escribió la actriz en Instagram. "Gracias Jaime Camil y Gina Rodríguez por todo su amor".
De la Reguera también publicó dos imágenes en las que aparece junto a Camil en la filmación de la serie. "Gracias Jaime Camil y Gina Rodríguez por tan lindo recibimiento", escribió.
Famosos como Adam Rodríguez, Britney Spears y Kate del Castillo han tenido participaciones especiales en esta popular serie.