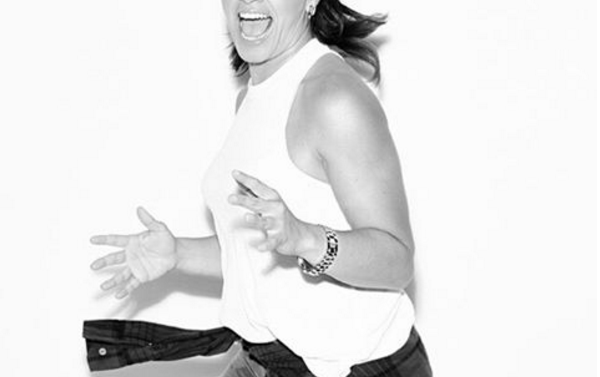 La actriz Gina Rodríguez aceptó el reto de verse cara a cara con el actor Wilmer Valderrama en el programa Lip Sync Battle,  y se metió en la piel del rapero Lil' Wayne con dientes de oro y todo.
La ganadora de un Globo de Oro por su rol protagónico en la serie Jane the Virgin, hasta le llamó "B**** " a su contrincante durante el avance del próximo episodio musical.
Rodríguez interpreta como un gángster el tema "A Milli" en la próxima batalla de este show conducido por LL Cool J, junto a Chrissy Teigen, que enfrenta a celebridades en un desafío musical de playback. 
Por su parte, el novio de la cantante Demi Lovato, se encargará de revivir los años 90 con su interpretación de un clásico de los Backstreet Boys, la canción "Everybody".
Anteriormente hemos podido disfrutar a Dwayne Johnson recreando "Shake it Off" the Taylor Swift o a la actriz Anne Hathaway interpretando "Wrecking Ball" de Miley Cyrus.
Para este jueves 12 de mayo, los adversarios han mostrado sus talentos. Ahora solo falta ver cuál de los dos latinos triunfará en el nuevo episodio de Lip Sync Battle que se transmite por el canal de cable Spike.