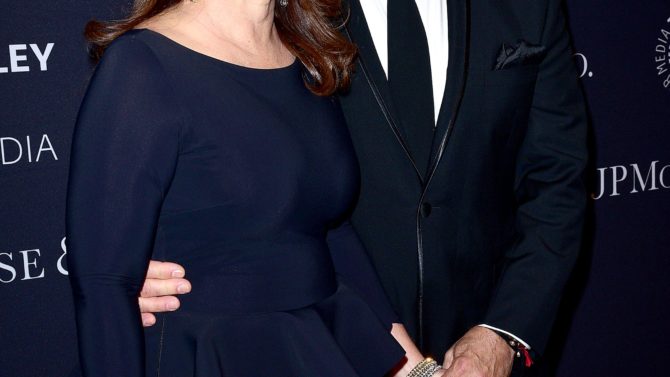 La tercera temporada de Jane the Virgin contará con más invitados especiales de los que nos podríamos imaginar. EW anunció este sábado de manera exclusiva que Gloria y Emilio Estefan aparecerán en un episodio del popular show de la cadena The CW.
La famosa pareja de músicos actuará en el tercer episodio de la nueva temporada del programa, donde se interpretarán a sí mismos y decidirán si ayudarán a Rogelio mientras intentan adaptar una telenovela latina para el público estadounidense.
Gloria y Emilio se unen a estrellas de la talla de Juanes, Paulina Rubio, David Bisbal y Britney Spears, quienes también han aparecido como invitados especiales en este programa. Según le fue informado al portal noticioso, los Estefan no interpretarán ningún número musical durante su participación en el famoso drama, pero las esperanzas son lo último que se pierden.
Recientemente fue confirmado que Eva Longoria aparecerá y dirigirá un episodio de esta próxima temporada del show protagonizado por Gina Rodríguez.
La tercera temporada de Jane the Virgin será estrenada el 17 de octubre a las 9 PM EST a través de la señal de The CW.