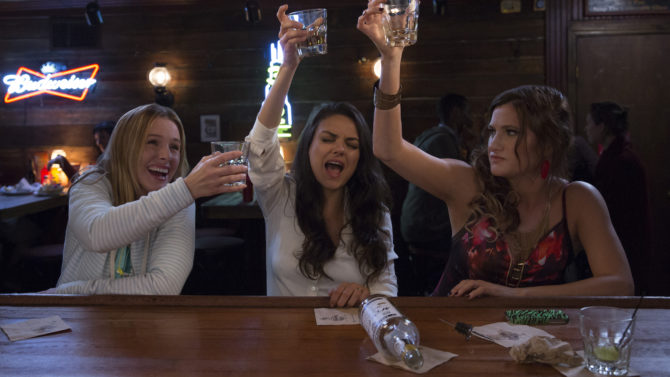 STX Entertainment released the first red-band trailer for Bad Moms on Monday, the new comedy from The Hangover writers Jon Lucas and Scott Moore.
The film stars Mila Kunis, Kristen Bell, and Kathryn Hahn as three overstressed moms on a quest to liberate themselves from conventional responsibilities. They decide to go on a wild, un-mom-like binge of long overdue freedom, fun and self-indulgence – putting them on a collision course with the local uptight PTA moms.
Christina Applegate plays as a straight-laced PTA head, who isn't afraid to take on Kunis' loud-mouthed character.  The film also stars Jada Pinkett Smith and Annie Mumolo.
Bad Moms arrives in theaters July 29.