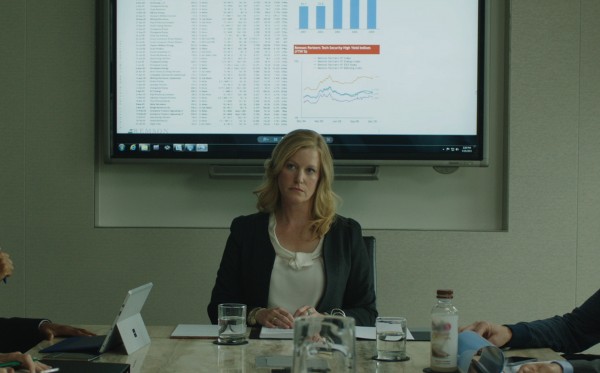 Sony Pictures Classics released the first trailer for the Wall Street thriller Equity. Directed by Meera Menon, the film stars Breaking Bad star Anna Gunn.
Gunn plays Naomi Bishop, a senior investment banker who, after being passed over for a promotion, sets out to make a start-up public and secure her place at her firm's top level. But when an employee at the start-up raises questions about a possible crack in the company's walls, Naomi must decide whether to investigate rumors that may compromise the deal, or push forward with the confidence her superiors expect.
The cast includes James Purefoy, Sarah Megan Thomas, and Alysia Reiner. Menon directed the pic from a script by Amy Fox. The film was produced by Alysia Reiner and Sarah Megan Thomas.