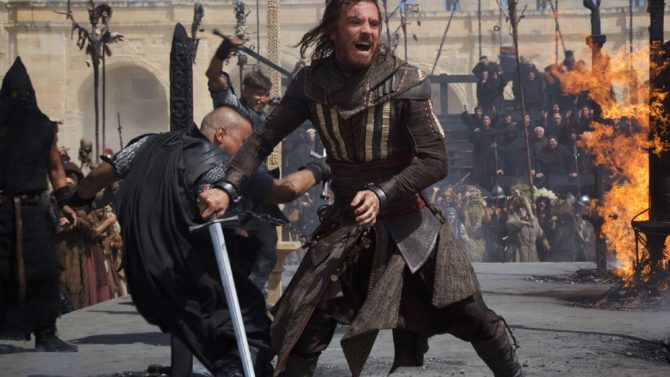 20th Century Fox released Monday new images of their upcoming action film Assassin's Creed. Michael Fassbender stars alongside Marion Cotillard, Michael K. Williams, Jeremy Irons and Brendan Gleeson. Justin Kurrzel is directing the film.
Assassin's Creed centers around Callum Lynch, who through the use of revolutionary technology unlocks his genetic memories and is able to experience the adventures of his ancestor, Aguilar, in 15th Century Spain. Callum discovers he is descended from a mysterious secret society, the Assassins, and amasses incredible knowledge and skills to take on the oppressive and powerful Templar organization in the present day.
Assassin's Creed hits theaters December 21, 2016.
The first top three photos are new images released via Omelete: