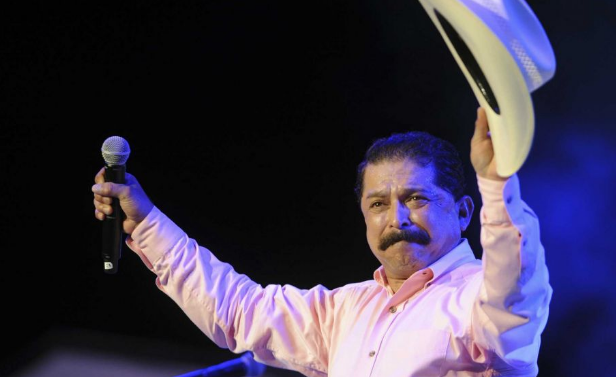 Legendary Tejano music singer Emilio Navaira died Monday, May 16. He was 53.
Navaira was found unconscious by family members at his home Monday night, according to police in New Braunfels, Texas. Emergency crews began life saving measures and transported him to Resolute Health Hospital where he was pronounced dead.
Authorities believe he died of natural causes. An autopsy is scheduled to be performed in the up coming days.
Navaira was famous in both the U.S. and Mexico. He was a Tejano superstar who shared the stage with the late Selena Quintanilla. He also found crossover success with English-language country songs, including "It's Not The End Of The World." In 2002, he won a Grammy for Best Tejano Album, "Acuerdate."
In 2008, Navaira was seriously injured in a bus accident in Houston; it was later determined he had been driving under the influence at the time of the crash. Doctors initially were unsure if Navaira would survive, after suffering serious brain injuries.