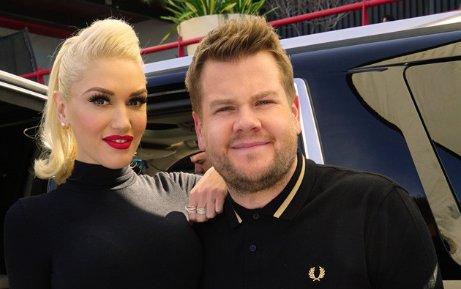 Gwen Stefani is set to join James Corden on the next installment of Carpool Karaoke, which airs Wednesday night on The Late Late Show. CBS confirmed the news Monday.
Last week, Corden filmed a Carpool segment with Nick Jonas and Demi Lovato, who are kicking off a joint North American tour in June. Selena Gomez also joined the Late Late Show host in a Carpool Karaoke episode that is scheduled to air in June.
Here's a preview of Stefani and Corden's Carpool session:
The Voice coach recently released her third solo album, This Is What the Truth Feels Like, which became her first No. 1 album on the Billboard charts. Stefani will also be going on tour this summer with Eve on the This Is What the Truth Feels Like Tour, which kicks off July 12 in Mansfield, Massachusetts.
Jennifer Lopez, Elton John, Chris Martin, Stevie Wonder, Elton John, Justin Bieber, and Adele are also among the recent Carpool guests.
The Late Late Show with James Corden airs weeknights at 12:37 a.m. on CBS.