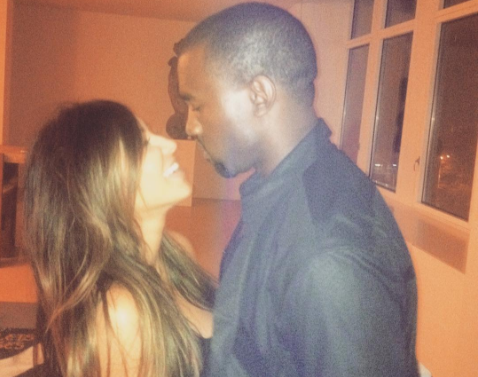 Publicar un #TBT (Throwback Thursday en inglés) un día martes solo le queda bien a una súper estrella. Por eso Kim Kardashian aprovechó que todo se le permite para celebrar dos años de casada con Kanye West con un amorosa foto de la pareja en su cuenta de Instagram.
En la imagen publicada este martes 24 de mayo, Kim y Kanye se muestran muy compenetrados: Ella luciendo una amplia sonrisa mientras el músico fija su mirada en su esposa. "¡Feliz segundo aniversario al amor de mi vida! ¡Tú me haces tan feliz! ¡¡¡Te amo mucho!!!", escribió la socialité junto a la foto.
Tan solo unas horas antes de publicar esta foto, Kardashian compartió en la misma red social otra instantánea en la que se ven los cuerpos de la pareja y el anillo de boda de Kim deslumbrando en toda la foto.
"Mi anillo brilla con mucha luz por nuestro amor en Roma mientras celebramos nuestro segundo aniversario en Italia, el país donde nos casamos", escribió la estrella del reality Keeping up with the Kardashian con el hashtag #Bendecida.
La pareja se casó en mayo de 2014 en Forte di Belvedere, en Florencia. Desde entonces se han convertido en padres de una niña, North West, de 2 años, y un niño, Saint, de 5 meses.