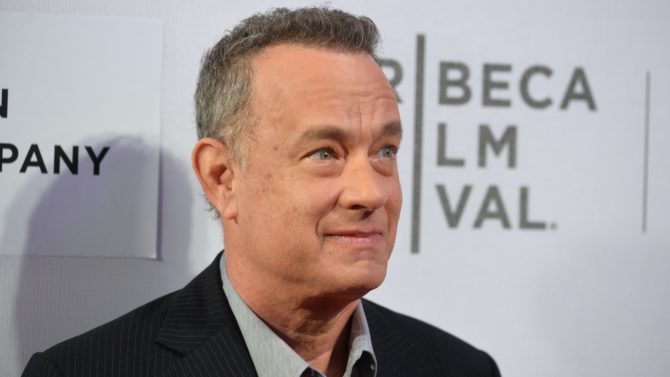 Durante la promoción de la cinta A Hologram for the King, el actor Tom Hanks dijo en entrevista a 'CBS This Morning' que si Donald Trump llegara a convertirse en presidente de los Estados Unidos, el pueblo americano estaría preparado.
"Hemos salido del hoyo muchas, muchas veces, una y otra vez", dijo en la entrevista el ganador de un Oscar por la película Philadelphia y otro por Forrest Gump.
Hanks, quien el año pasado donó 2,700 dólares a la campaña de Hillary Clinton, insistió en que la nación americana estará bien.
"Somos la mejor y la más fuerte nación en la historia de la civilización", añadió el actor de 59 años. "Estaremos bien".
Al ser abordado sobre la contienda política, el protagonista de Bridge of Spies insistió en que "tendremos unos divertidísimos meses de septiembre, octubre y primera semana de noviembre en mucho tiempo". "Y ustedes, los medios de comunicación, estarán agotados."
El actor se encuentra promocionando la cinta A Hologram for the King, un drama sobre una doctora, un taxista y un empresario americano en una situación extrema en Arabia Saudita. La cinta estrena este viernes 22 de abril.