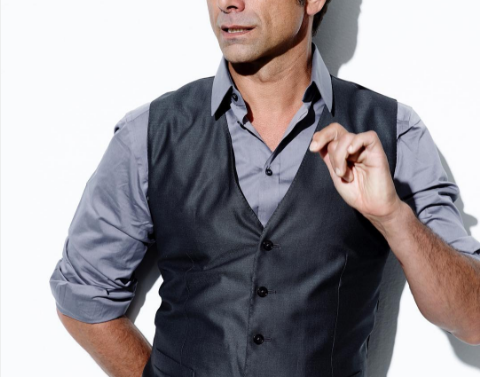 El presentador James Corden tiene la solución para que este domingo las madres tengan un día perfecto al recibir de regalo al espectacular actor John Stamos.
Regalarle a la mujer que nos dio la vida es una tarea complicada. El desayuno en la cama, las manualidades expresadas mediante una tarjeta, y el "día libre", ya no funcionan para una madre del siglo 21. Por eso, el presentador de The Late Late Show, James Corden, recomienda regalar al único e incomparable John Stamos.
Durante un sketch en su programa del lunes, Corden ofreció la solución perfecta para este domingo 8 de mayo, cuando se celebra el Día de las madres. De acuerdo con el presentador, Stamos es perfecto porque es guapo, todoterreno y hasta hizo el papel de un doctor en un episodio de la serie E.R. Además, el actor puede hacer trabajo de limpieza en la casa, alguna reparación y ofrecer un masaje.
La voz del anunciante nos recuerda que el actor ha trabajado en la serie Grandfathered, Full House y ocasionalmente toca con la banda The Beach Boys, por lo que se escucha haciendo la aclaración: "Recuerden, ella es una madre, pero también una mujer con necesidades que solo James Stamos puede satisfacer".
¡Disfruta el videoclip arriba!